Kontakt
USTANOVA KULTURE GRADSKE
OPŠTINE STARI GRAD

Kapetan Mišina 6a,
11000 Beograd, Srbija
+381 11 4142 163
+381 11 4142 168
+381 63 1126 495


permanent associates:
Ljubica Beljanski Ristić HONORRARY MEMBER
Milica Zeljković DESIGN
Bojan Lakatoš DEKOR
Anđela Grozdanić PHOTO
Irena Gajić ARHITECTURE
Vlada Lutovac IT & WEB
Mia Popić PSYCHOLOGIST
Dubravka Lukić CURATOR
Filip Krumes JAZZ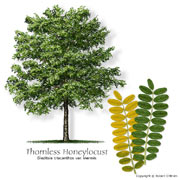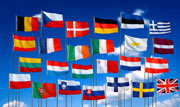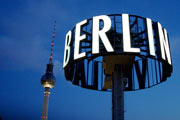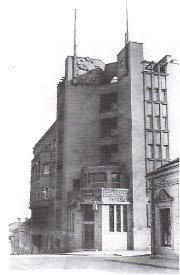 About us
"Parobrod" is a Cultural Center of the municipality of Stari grad in Belgrade.
The first two years of 'Parobrod':
SAILING SCHEDULE SUSEPTIBLE TO RETROSPECT
'Parobrod' ('Steamboat') was set up in March 2010. It was officially launched on 15th July of the same year. By the middle of 2012, five hundred different events were realized – on average, one every day and a half. That would have been a significant number if it were about sails of a real steamboat. In this case, it is about the Culture Centre of the Stari grad municipality in Belgrade.
'Parobrod' operates in a building which was built by the First Danube Steamboat Society on Dorcol after World War II, hence its name. It is also the heir of the Stari grad Culture Centre, which occupied the same spot for decades after World War II.
'Parobrod' set sail in the period of a decimated city culture fleet. The Culture Centre 'Grad' and 'Dom omladine' ('Youth Centre') of Belgrade remained the only relevant institutions of kindred program content. Within its area, the Children's Culture Centre 'Majdan' also falls under the same category. To this list we can also add 'Ozone' as a modern mini-gallery, the 'BIGZ' building as a hub for alternative culture and art with uncertain future, perhaps even 'MikserHouse', currently attempting to transition from a festival to a potential hub. The buildings of 'Beko' and 'Inex Film' are often culture venues. The list ends with the Culture Centre 'Bozidarac' with its program 'Vracar Rocks', modeled by 'Parobrod' program 'Rock'n'Dorcol'. Within this period the Belgrade clubbing scene served as a kind of surrogate due to the lack of diversity and continuity of the Belgrade culture supply, primarily the DJ boat/raft '20/44' and the rock club 'Gun'. With these last two venues the circle of the city culture port is closed.
In such conditions, 'Parobrod' decide to set sail on a course to eliminate deprivation, supersede what is missing and therefore give the current and future authors of elite and mass culture and art access to traditional but innovative spaces, structures, events and processes necessary for the promotion and realization of individual and team possibilities and abilities and consequently for the encounter of the public with their work.
As it were, there is a number of unused and brand new sailing routes and a multitude of potential passengers and crew members awaiting to board. Furthermore:
• classical music performers at last have a constantly available venue for regular small scale chamber performances,
• bands and DJs are provided with the possibility of promoting their work and new projects in a non-club venue as well as a new publishing support,
• the diversity of music genres is perceived as a starting point of recognition of quality and authenticity deserving of presentation,
• at last there is a venue where multimedia approach, performances and video work are not considered technically demanding exceptions amongst classic gallery exhibitions and theatre performances,
• more and more painters can at last state their first independent exhibition on their résumé
• applied arts graduates feel more and more equal as exhibitioners in regard to their painter colleagues
• small scale painting off-events have become equal with other art events,
• the municipality culture centre has, through its work, achieved renowned status attracting internationally recognized artists to participate as guest curators,
• art groups discover amenities of the infrastructural, technical, logistic and informative support without attempts to influence the content and message of their art,
• literary presentations do not serve to fill the gaps in the program but are regular, carefully selected, meticulously organized and intensively promoted events,
• theatre writers of all ages now have a completely new structure for an effective presentation of texts deserving of theatre production,
• the centre set up its own theatre production as well as a video production of documentary reports and films,
• public open-air movie projections as well as world cinematography classics have been given a new life and Belgrade has been given new recognized culture venues,
• frequency, diversity and quality of workshops and theoretical allocution converts the culture centre into an informal educational centre and a mini institute,
• the culture association of Belgrade and Serbia with other metropolis and countries of the region, Europe and the world has left its traditional formal approach and has persuasively become a festival-like celebration of art, culture and friendship,
• the act of opening the Belgrade youth to Europe starts in its minds by opening its eyes on location – during the visits of European culture capitals,
• the culture centre has been created in such a manner that it is accepted as the city's culture centre due to its openness for cooperation, hospitality and readiness to be actively present across Belgrade
• a venue has been created where multicultural, tolerant, inclusive, gay-friendly approach and IT innovations are absolutely implied,
'Parobrod' is aware of the reality in which it exists and sails: the dynamic of everyday life, the demand for efficiency, the acute lack of time, the overload of visual, sound and textual information, the more and more difficult distinction between informative and promotional communication. The current trend of European and world megalopolis and metropolis, which hasn't left Belgrade intact – the hipster trend proclaiming itself as anti-trend adds a new set of often seemingly contradictory demands: for prime content, but also superficiality, for emotional charge, but also ironic shield, for models of individuality, but also confection availability, for universal content wrapped in early 20s forms, but distributed in formats adapted for iPhone or iPad.
The answer of 'Parobrod' is in the 'culture on a small scale' whose production, although technically modern and technologically innovative, is consequently low-budget and characterized by rapid consumption and exchange, but which carries a number of meanings and messages and therefore open to interpretation. In a nutshell, the 'Parobrod' program adapts but doesn't indulge. The best confirmation for this are the tens of thousands of passengers and periodical and temporary crew members on 'Parobrod' cruise – viewers, listeners, participants, creators and producers of programs, project, events and activities of 'Parobrod'.
Innovative approach, polyvalent networking and creating an optimal, flexible and sustainable model of a mini culture centre have provided the desired result: regular, periodical, occasional and unique programs of local, national, regional and international character from different culture areas and genres. Artistic, sub-cultural and media creations, presentations, exchanges and education equally realized by established and brand new names, in cooperation with government institutions, citizen's associations, informal groups and commercial sector are presented in the venues of 'Parobrod', other partner institutions, organizations of the municipality and the city, on open-air venues of Stari grad and Belgrade, including the projects of printed and online issues and video productions as well as online presence via daily activities on 'Parobrod' web presentation, blog and the most popular social networks.
Accidentally, 'Parobrod' ('Steamboat') has an adequate title. It is not a still bridge always connecting the same two points. It is not a ferry always travelling on the same route in two directions. It is not an office yacht whose crew can only include authorized personnel or VIPs. It is not a boat with a small passenger capacity. It is not a slow cruise ship for long voyages. It is not a speed boat preventing passengers to enjoy the scenery because of its speed.
'Parobrod' has become a necessary vessel, which finds new sailable currents in a monotonous and overly calm sea of culture of Belgrade and Serbia.
We present the route which 'Parobrod' has sailed upon during the last two years of its existence.
The First Danube Steamboat Society
Center for Culture "Stari Grad"

The building was built in 1925 as one of the first buildings in the spirit of modern architecture
This multistory residential and office building is on the corner of Jevremova and Kapetan Misina Street. It has entrances from both streets and another one on the corner which was once, in the former Kingdom of Serbs Croats and Slovenians, the entrance to the headquarters of the famous Austrian Danube Steamboat Society D.D.S.G., known as "Dunavac . The building was designed by an Austrian architect Alexander Pop, assistant to the famous Peter Behrens. The designs were developed and slightly edited by a Serbian engineer Stevan Toblar .
Motivated by the kind of work the company he designed for was doing, the author brought forms into his designs which symbolically remind us of a steamboat.  Two stacks, masts and an anchor were used as a stylized emblem of the Society.  The building also has a large clock. In the backyard there is a small angular house/garden made of glass (which has been converted into a residential unit). It is one of the first houses built in the spirit of the late Viennese Secession and Czech Cubism, modernism without ornaments, with a dominant rhythm of horizontals and verticals. Today, beautifully restored, this building is the pearl not only of Jevremova Street but the whole of Belgrade.  Inside the building there is an elevator, it was the first one ever built in Jevremova Street and most probably one of the first elevators in the city. Among people who lived in the street the building was known as "The Hungarian House".  During the occupation the German Red Cross was stationed here.  After the II World War the building was the headquarters of the Black Sea Fleet Command and for a period of time it was the Swiss embassy.
The earliest tenants of the building were the descendants of writer Jelisaveta Markovic – our skilled translator, her son Bozidar and daughter  Lepuska -both university professors, and the granddaughter of Milos-a lowyer and a famous representative water polo goalkeeper.  Actress Vuka Dundjerovic and Pavle Jevremovic a longtime diplomat in the United Nations also lived in the building as well as journalist and fashion designer Marija Kranjc, director Nikola Veselinovic and orthopedic surgeon Vladimir Lalosević. Pavle Beljanski(1892-1965) a diplomat who lived here and left his priceless collection of Serbian art (paintings, drawings, sculptures, furniture, documents), collected between the two wars. The collection is now in Novi Sad.
The building also housed the Center for Culture "Stari Grad" – a symbol of modern culture in the area.
According to the book: The Street of our ancestors-Gospodar Jevremova
by Dobroslav Bojko St. Pavlovics